Let's
Work Together
to
Transform
and
Succeed!
We want to work together and help companies from multiple industries use AI chatbots to enhance their services, get a competitive edge, and drive digital growth to increase market share.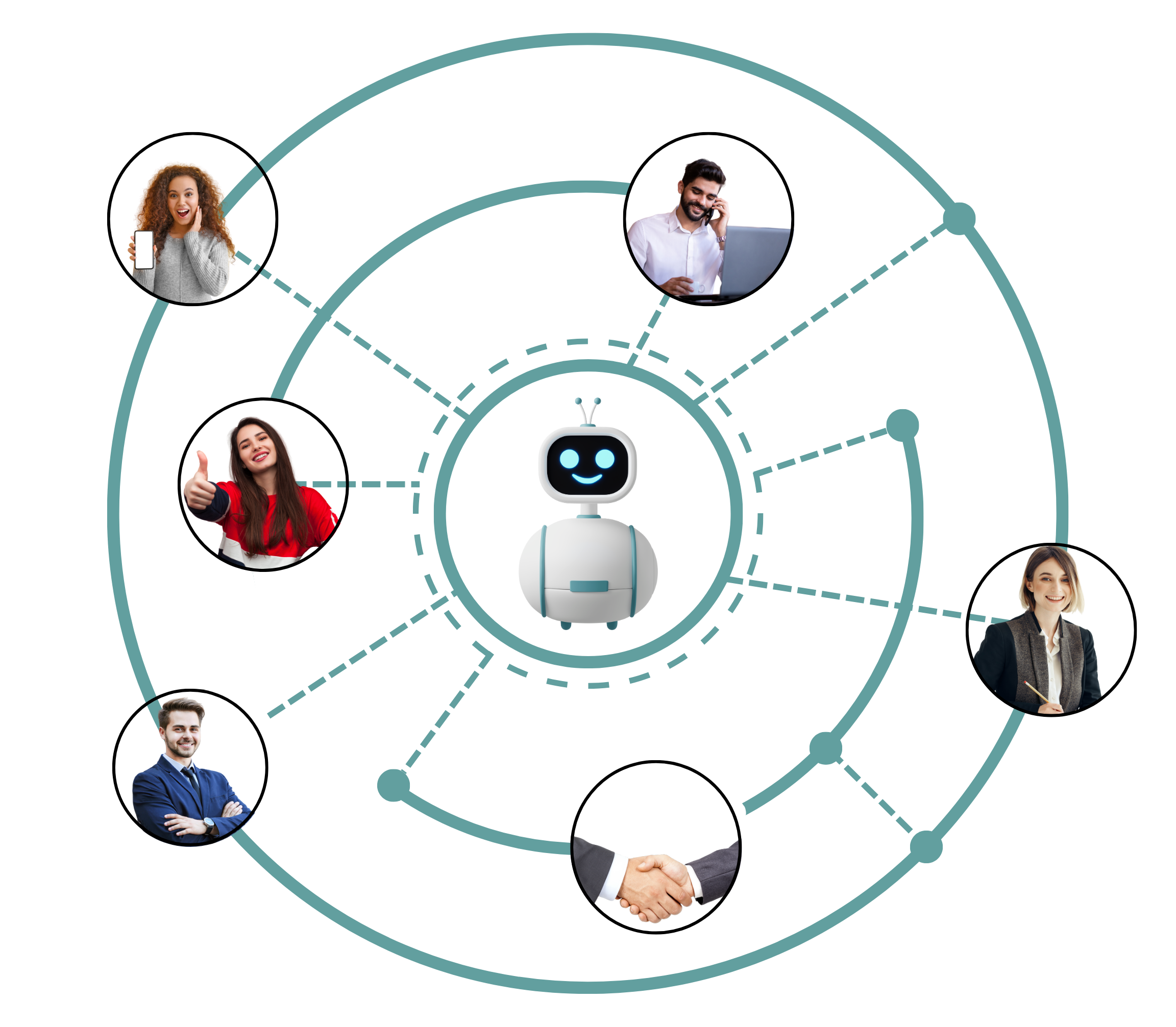 Why Twister Automation as your partner?

Boost your product line
Chatbots on popular channels like WhatsApp and Instagram can help customers engage with their target audience, create leads, and boost their revenue.
Support at every stage
As part of our firm commitment to our partners, we provide assistance throughout the entire process, professional training sessions, specially selected marketing and sales resources, and a committed success coordinator.

Platform for white-label chatbots
Integrate Twister Automation chatbot platform into your product line to establish yourself as a white-label chatbot solution provider and boost brand awareness.
Scale-up innovation
Our reliable technology promotes innovation and scale which is bound to attract new clients, helping their expansion using conversational chatbots that are AI-powered.
New Revenue Opportunity Awaits for You!

Resellers Partners
Become a member of our white label resell partner program and recommend our chatbot services to your customers to easily generate extra income. Apply conversational AI and chatbot automation to expand your service offering, and with our assistance as your technical partners, manage your customer base within your brand.
Recurring income
A committed success coordinator
Platform for white-label chatbots
Exclusive partner for resources and products
Fantastic technical support
Time zone support for EST
Early access to product demos and the roadmap
Referral Partners
Remove all concerns about selling, closing, implementing, and servicing for extra money. With Twister Automation Referral Partner Program, you can tell your network about our services or recommend them in your articles and start earning money immediately. You can easily earn 20% commission by referring people.
Referral commissions or fees.
cross-domain advertising.
Quick payment.
access to our leads and networks.
platform training.
Technical support and dedicated sales assistance.
New Revenue Opportunity Awaits for You!