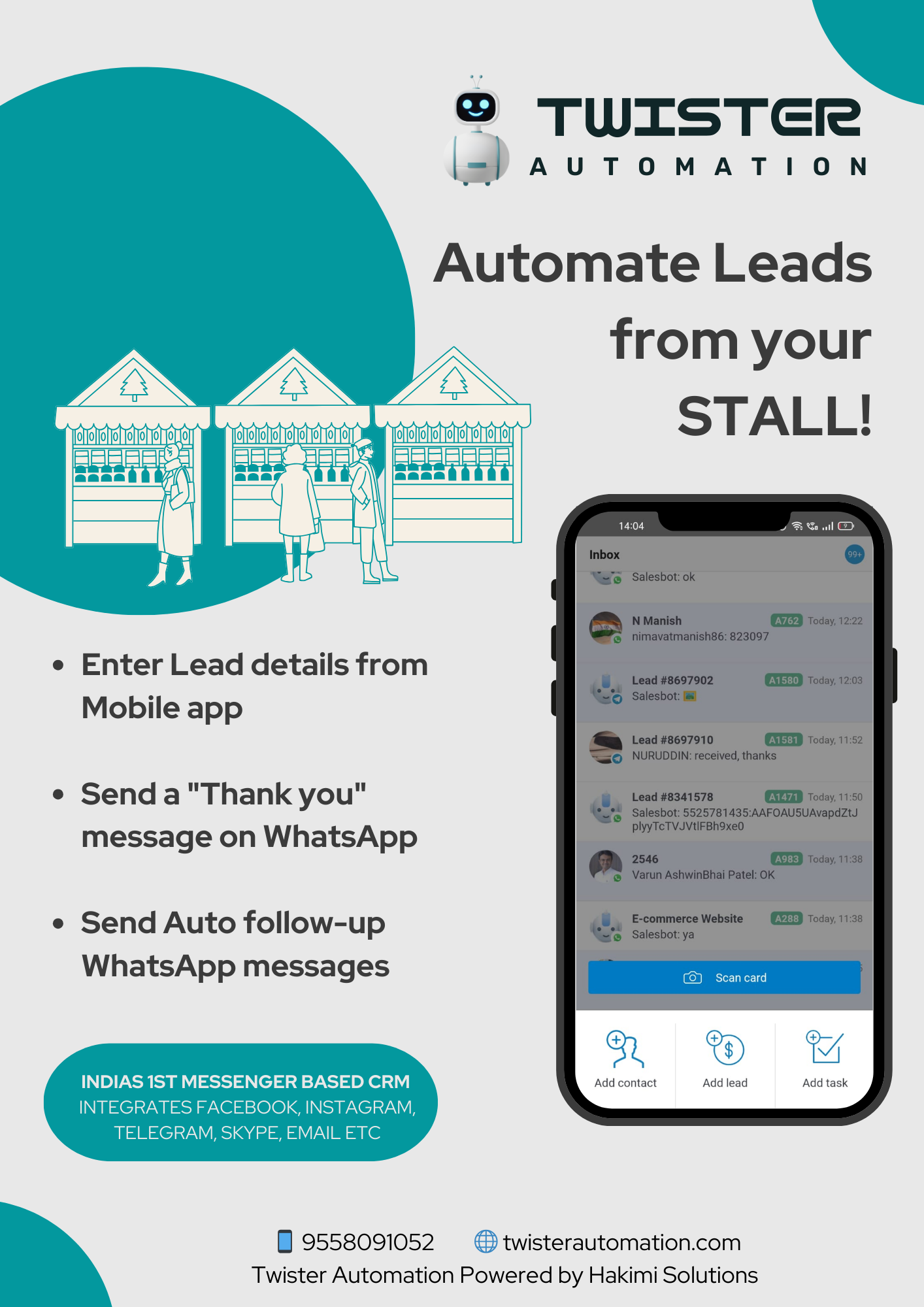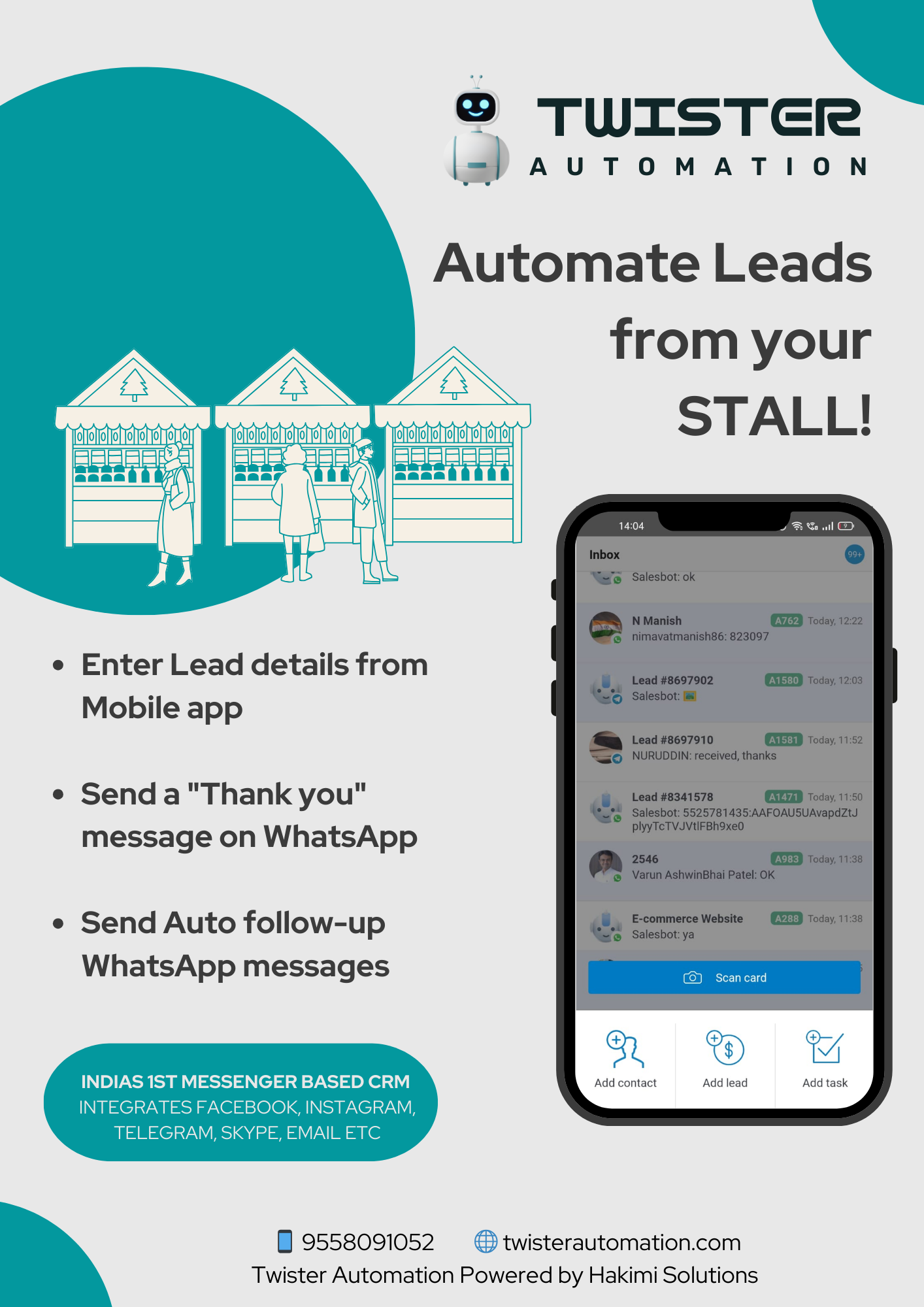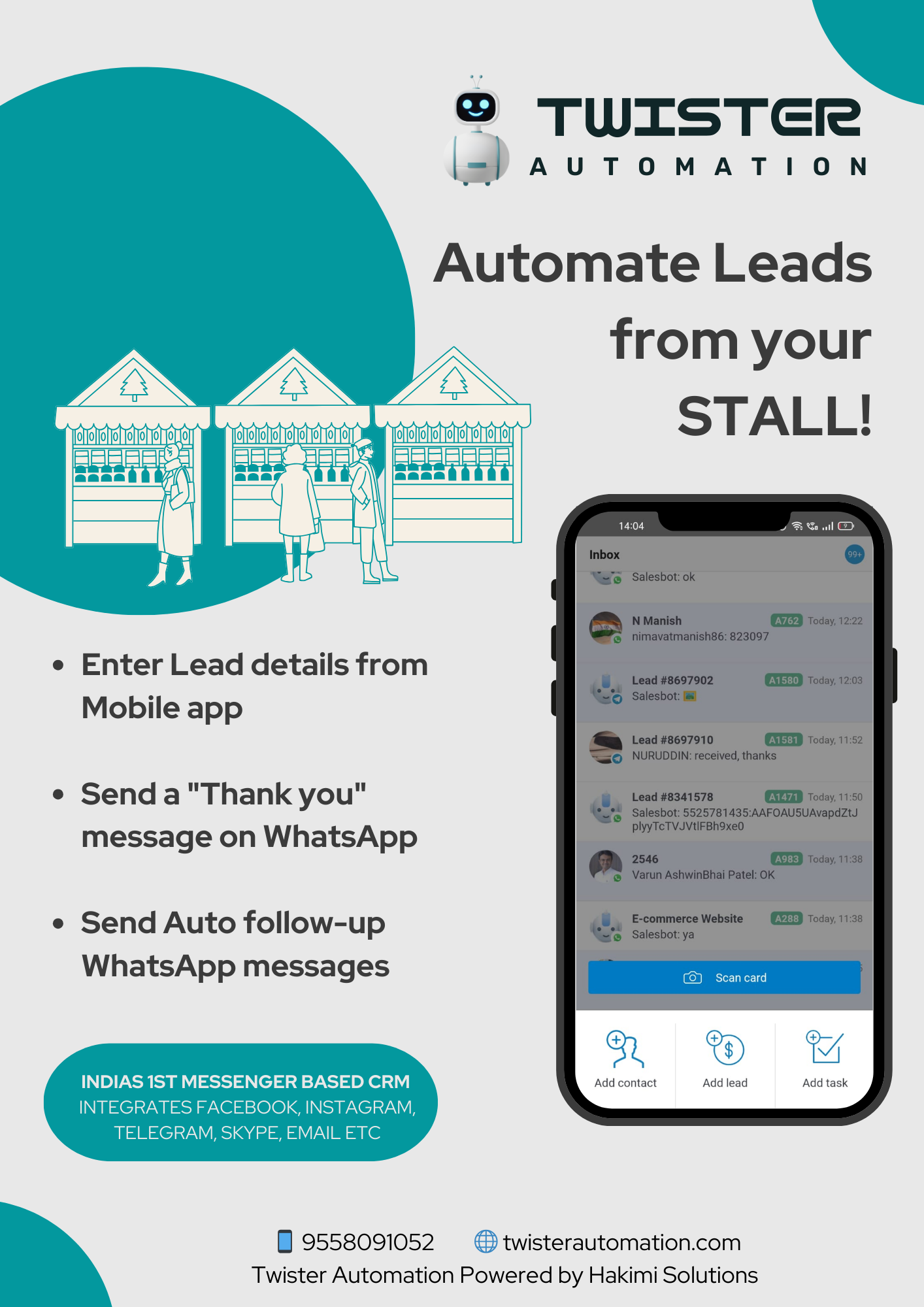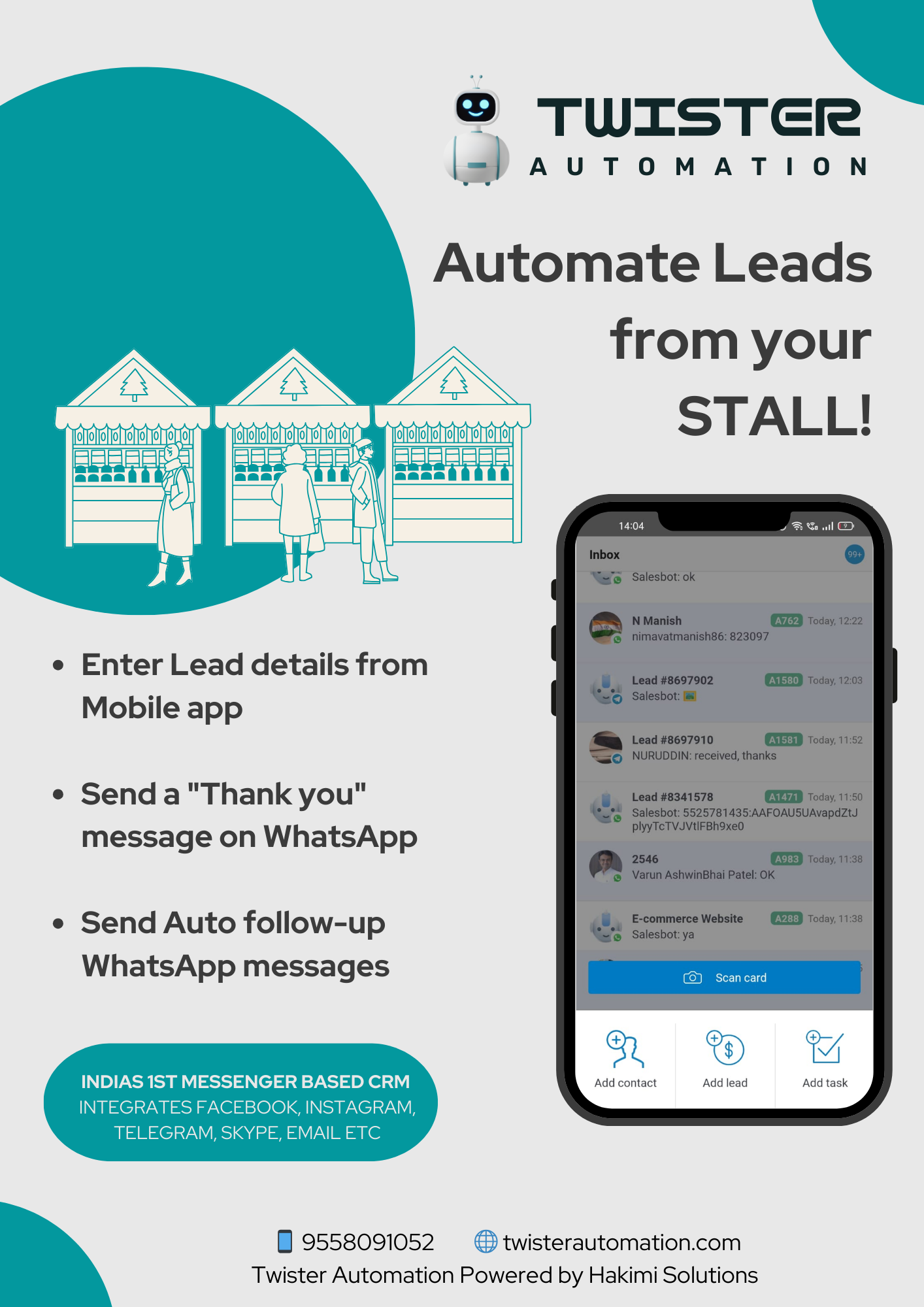 Lead Automation System for Expo Participants who has taken booth/stalls/stand
Engage leads and get the best result in Big5  with automation.
Features:
1) WhatsApp chatbot
2) Export to Excel
3) Multiple Auto Followup System via WhatsApp and email
4) Customization of text and timings
5) The bot can be set in Multiple numbers
6) Mobile Application to scan visiting cards and add manual leads too (for those who don't scan)
7) Organize leads with tags
We provide an automation system to capture leads from QR Code/WhatsApp during the Expo Days and you can use this system for sales automation throughout the year. Our system sends *automatic thank you messages, Company introductions, brochures, product photos, videos,* etc. as soon as visitors scan the code and send a message via WhatsApp/email. Also, our system will do *automatic follow-ups* after 24 hours, 48 hours, and 7 days via WhatsApp and email. Besides, you can export the complete lead list in Excel and assign it to your sales staff directly from the system.
Twister Automation has designed a WhatsApp sales bot that will easily provide you with visitors' phone numbers and do automatic follow-ups by just scanning a QR code.
It's a wonderful automation tool to greet your customers, it was nice meeting you at the expo and sharing common business values through chatbot automation.
Contact us via call or WhatsApp at +919426601052 or visit twisterautomation.com
Additional information
| | |
| --- | --- |
| Plan | Advance, Basic, Enterprise |
FAQs
Can I export all the leads data?
Yes, You can export all the leads data into excel or csv
Who will setup this bot?
We will setup full system for you.
What I have to provide?
You have to provide content which you want to send automatically as a welcome message and your catalog or media files.
Can we use our own whatsapp number?
Yes, you can use your own whatsapp number
Do i have to pay anything extra for whatsapp per conversion charges?
No, we are not using Meta API so you don't need to pay anything extra.
In How many days setup will be done?
Setup will be done in 1day after you provide content.
Can We use for multiple time?
Yes, you can use this system depends upon package you selected.