Automating customer service: a short guide
Your support team is the gate to your private returning customers club. They are the most valued customers. And yet, should trouble come, few businesses take the time to meet even reasonably set expectations.
Lack of good customer service happens because there's a lot of manual work involved that requires time to get started on. Businesses receive requests every day, and sometimes it's exhausting to answer every single question individually.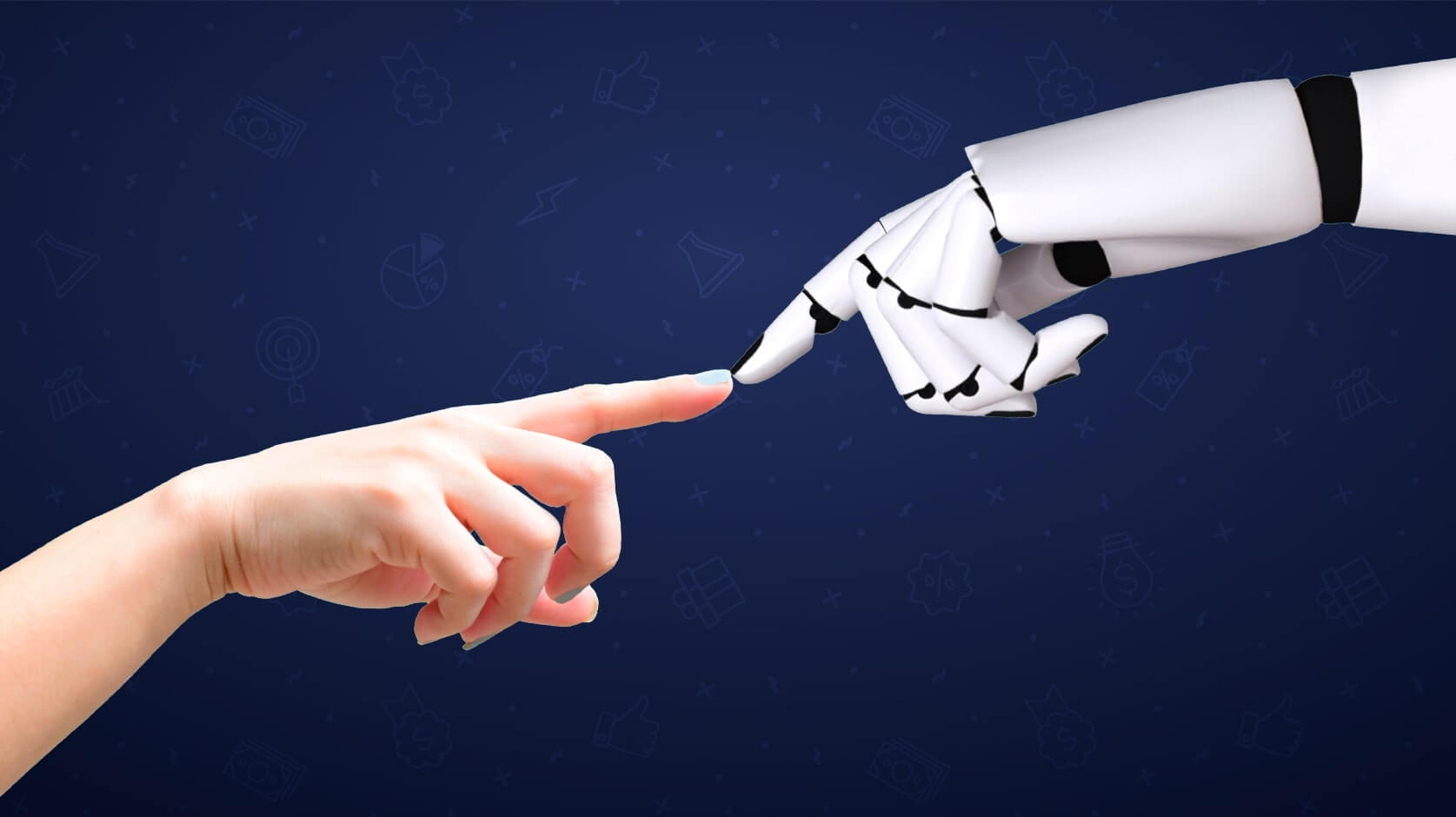 The main pitfalls? A single overloaded channel of communication, difficulty answering on time, poor communication overall. A disorganized support team is a red flag to any prospective repeat customer. Why would you return to do business if you're not treated well?
According to Statista, 44% of customers in the US stopped buying from companies due to poor customer service. That is a lot of business lost. Don't let that be you.
Tweet this!
What if I told you that you can automate most of it? What if you could go from putting out fires to delighting your customers with good service? What if your churn rate went down and one-time customers became repeat customers?
I know you want it. Automation is the answer. Here's how it's done.
Streamline email communication
Email is a no-brainer to get started on. It's the most common form of communication when it comes to customer support. It's great, too: write long messages, cc' other people, attach files, etc. And yet, email communication is also very slow. The average response time averages from a few hours to a day.
To respond quicker, the first thing you'll need to do is to create email templates. That's not really automation, but it's the step number 1.
Form a list of issues you deal with the most. If you're unsure, consult with your fellow team members and hear what they think. At least a few things are asked about on a regular basis, and usually, these are the simplest questions that address payments, refunds, or some basic product features.
A good response template for a support email doesn't need any fancy words — unless your brand style demands it. When you create a template, adhere to the KISS principle (Keep It Short and Simple) by getting to the point of the issue right away.
Once you have a certain number of templates, you should decide how you use them. One way is to copy-paste them manually or put these templates to use with the help of automation – be it a specialized support ticket system or a CRM.
With the case of , you can both send the templates manually or automatically — based on the pipeline stage the customer is on. While it's a bit of an unorthodox approach, it could still be a viable way to automating email responses — especially when follow-ups or feedback requests are concerned.

Email template in action
Use a chatbot as a frontline support agent
Chat communication as a whole is a growing trend when it comes to customer support. So many people use smartphones for personal needs and research. The expectation of chats in terms of response speed is also different, as opposed to emails. On average, you have less than five minutes before your customer is drifting away to another place. Compare that to hours of the expected response time for emails! That's exactly where chatbots excel – the response time is immediate.
But the greatest advantage of a chatbot is that it can be built to be a support representative all in its own right. You can build it however you want – to answer questions, follow-up on issues, schedule meetings and more.
We've made a tool in just for the purpose of creating chatbots – a visual chatbot builder. With it, you can see how your chatbot works and build its response sequences without any coding skills whatsoever.
Here are a few ways you can build a chatbot that will automate your support:
FAQ Chatbot
Think of a list of common questions your business receives daily. Build a chatbot that is capable of asking the right questions to provide the right answers.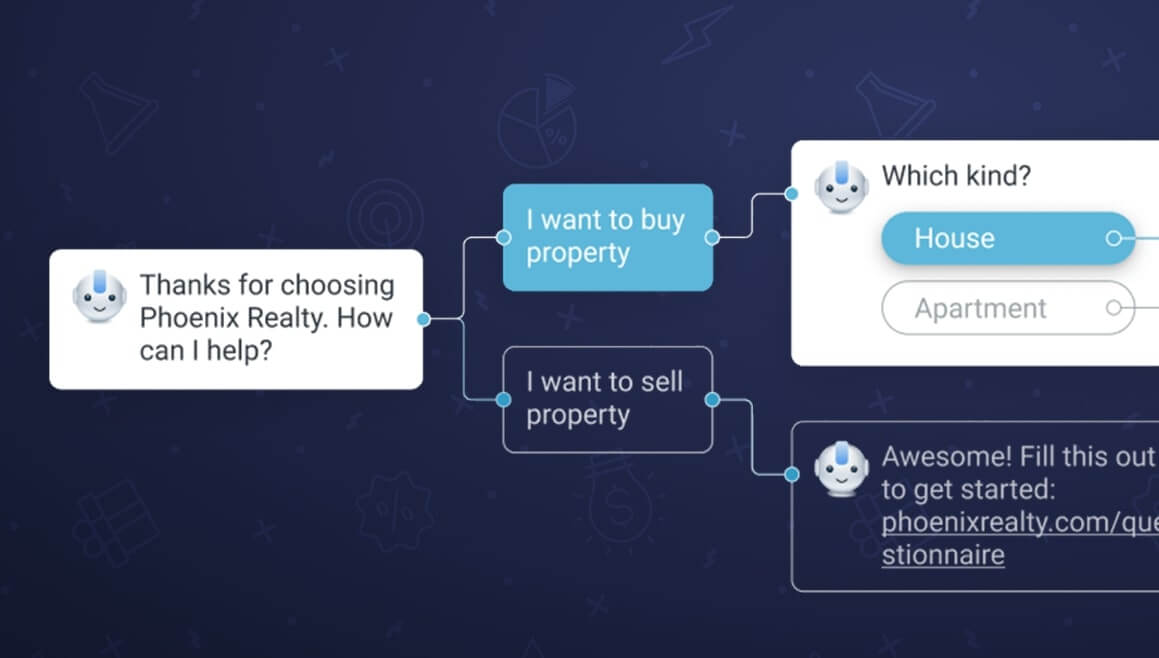 An example of a chatbot conversation tree
An FAQ chatbot is very simple in terms of creation – every dialogue sequence is more or less similar. One of the best strategies is to use the chatbot to pinpoint the user's question and provide them with a relevant knowledge base article.
With an FAQ chatbot at work, your users will have interactive support available 24/7. It's a time saver for both the business and the customers.
Assistance chatbot
A chatbot designed to provide assistance is more complex in its code, but at the same time, it's more capable.
For support purposes, this kind of chatbot can help the user to track issues (or tickets). You would need to create a dialogue sequence where the chatbot is asking for an issue update by providing the tracking number. The complication here is that usually, it involves a third-party support ticket system, which may have it's own chat services that will not integrate with your other systems.
Another service your assistance chatbot can provide is scheduling calls or appointments with your support team members. It's a fantastic way to skip the formalities and have the meetings or calls booked manually by your customers. Works for sales purposes too!
General chatbot tips
A few things to keep in mind:
Make sure your customers know they are talking to a chatbot. You most likely won't be able to disguise the chatbot as a human and simulate a life-like conversation. Transparency is key to managing expectations, and nothing good happens when you don't meet them.
When writing the chatbot responses, don't be too formal. Use short messages, the same way you would chat with a friend or a relative. I wrote an article on chatbot user experience, it will come in handy. Do check it out.
When writing the responses, don't be too formal. Use short messages, the same way you would chat with a friend or a relative.
Tweet this!
Measure customer satisfaction with the net promoter score. It's great when you can get some feedback from your customers. is It capable of offering the chat user to assess the conversation experience after the dialogue is concluded, on a scale from 1 to 10. You should take advantage of it, especially in case you built your chatbot in – the whole thing comes as a package.
Automating customer service is the way to go
There comes a time when you realize you can't burn through customers anymore. Repeat customers bring in more business through word of mouth and referrals. It's like a butterfly effect – one seemingly unimportant change may (and will) have massive lasting effects on your business. When you've got hands full, automation is the answer. We now live in an era of self-help, after all. For younger generations, the automated way is now the preferable way. And so it should be for your business.
Thanks for reading, and here's to making regular customers into repeat customers!